Preschool
Curious Seedlings
Age Group: 2 to 3 years

Duration: 1 year

Teacher child ratio: 1:7
This program will follow a more structured approach than the toddler program. Our activities are tailored to cater to the developmental needs of a two year old who is eager to exert his or her independence. The variety of activities which include stories, music, games, art are incorporated to help your two-year-old develop age-appropriate social, emotional, physical, and intellectual skills.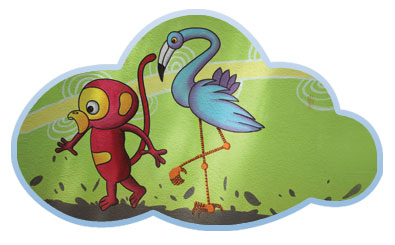 Soaring Saplings
Age Group: 3 to 4 years

Duration: 1 year

Teacher child ratio: 1:7
The program is designed to address the developmental needs of a busy three - four year old and prepare him for a more formal educational setup. Activities for kids in this age group are focussed on enhancing their confidence, logical & sequential reasoning, communication & comprehension skills and much more.