GiggleWhiz Curriculum
The focus of our curriculum is to give children the opportunities to reach their full potential. Having a teacher facilitated, child centric environment ensures that the curriculum is developmentally appropriate for both individual and group needs. As a whole, our approach offers a subtle and firm introduction to a formal educational landscape, helping children transition confidently from preschool to school.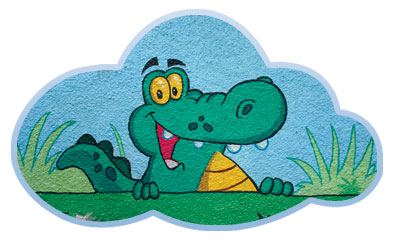 We at GiggleWhiz strive at making your child's early years a happy, fun and relaxing experience. Here we want learning to happen naturally, leaving your child free from any pressure or stress.

While a typical day at GiggleWhiz is structured, there is lots of time for free play and communication. Our activities are mostly theme oriented and are carefully chosen to kindle everychildren's interests.
Some of the activities include:
Language exercises emphasizing on phonics, vocabulary, listening and comprehension skills
Role play to enhance imagination
Art, construction and modelling exercises using different equipment, tools and textures
Tactile play activities
Gross and fine motor skill activities
Counting and sorting exercises to familiarise numbers and shapes
Messy play
Music and movement activities